Bullets And Daisies- Graphic Novel
· · · ·
· Profile for Bullets and Daisies Character "Nicole K. Ellis" ·
Profile for Bullets and Daisies Character "Nicole K. Ellis"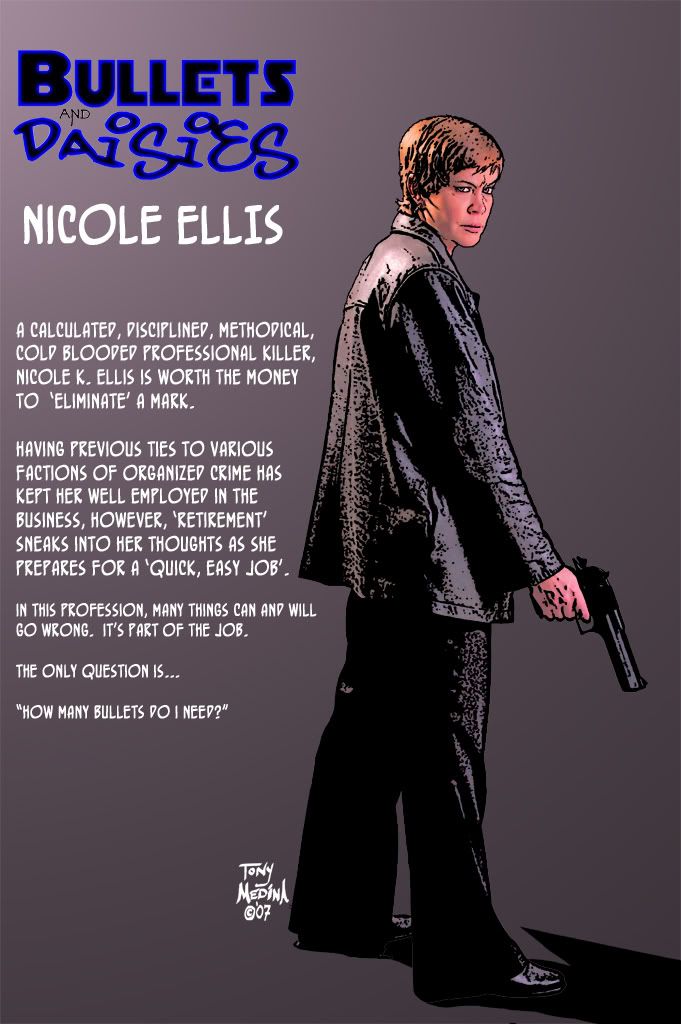 As before, Mindy Howard brings an exceptional level of life to the character that is Nicole K Ellis.
Tony Medina ||
External Homepage
·
Blog
·
Writer/Artist, Musician, Singer/Songwriter, Husband and Father to the cutest little girl in the whole wide world. Host of The World Famous Cricket on the Hill's Open Stage and Smoking Cessation Coach. ...
full profile
Nicole K. Ellis from Bullets and Daisies: Issue 2 Going Home:
"Some days, I hate what I do for a living."