First, some housekeeping, Image Source: Richard Masoner.
Secondly, if anyone is in the Towson area on Saturday, there is a one day Anime Con, called TigerCon.I will be there and I will be doing an art panel, The Art of Storytelling at 5:30. Come by and say hi! I will be looking forward to meeting you.
Thirdly, the comic.
The first panel is a reference to a movie that has affected me very much in my life, way more than it should. That film is PCU.
This philosophy has lead me to get free drinks before I spent the evening with Will Eisner and Scott McCloud and I met some of the most important friends of my life, my friends from college. Literally, I would be more like Frank Miller if it wasn't for them.
Depending on the situation, I would wear a different shirt. If I was at a comic con, I would wear a music shirt, if I was at a concert, then I would wear a comic book tee. This was a good early life lesson. I mean it's obvious that I am into Eddie From Ohio at a EFO show, but wearing a Neil Gaiman's Sandman shirt at the show would say who I was more than who I was seeing.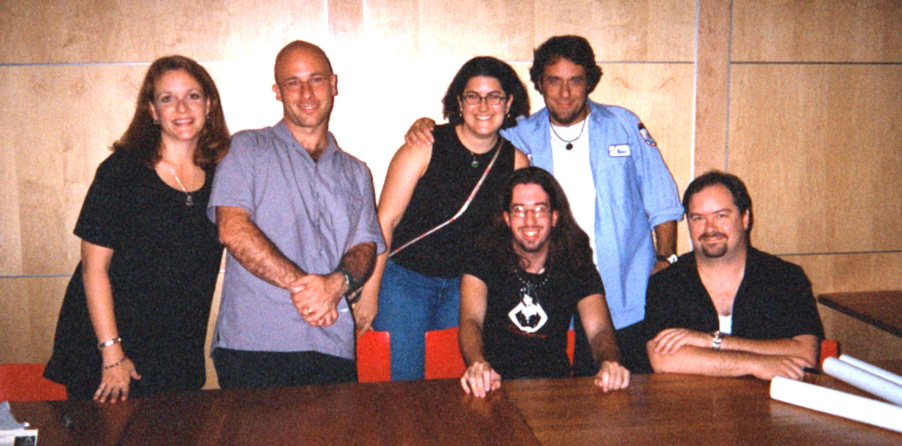 (Yes, that is me, my friend and Julie, Mike, Eddie, and Robbie.)
The shirt is what I wished Vance Gilbert would have had for sale 10 years ago when his hair looked like that. Or this if you are wondering this is what the man looked like then: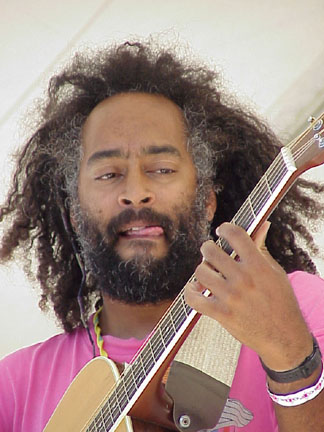 Therefore that would have been the perfect shirt. He has had a haircut since then. Hey, Vance, if you are reading this, and are interested, I have a good T Shirt printer. The cost is low, too. We both can make a few bucks on this if you want, and not be stuck with too much extra merchandise!
Now, as far as Lezbro goes, I thought I made up that phrase a long time ago, however, you can find it on Urban Dictionary. I wonder if I am the first person to use it in a comic strip?