It first flashed across my twitter feed, "Joe Kubert, R.I.P." I couldn't believe it. That can't be true. Joe Kubert can't die. He can't and then I looked at the article. Not as much was written that should have been. Joe Kubert has always been an inspiration to me, first as an advocate for education. That is how I first became aware of who he was, there was an ad in an X-Men comic book and my goal in life was to attend his school. I remember sitting in the hallway in my blue denim button down shirt and X-Men tie (With artwork by Jim Lee) and my brown khaki pants, my hair flopping over one eye and portfolio in hand. There was only one school I wanted to go to and only one I applied for: Joe Kubert.
Though I never met the man that day or since, I always wished that I did. My heart was broken when the school rejected me. Of course, if I had focused my portfolio more, if I practiced being interviewed at all, things may have turned out differently. Granted when I would have graduated it was a time of contraction of the comic book industry, so going to school there might not have given me the broad enough education I would have needed.
I spent a long time looking at his brush work. Every time I ink with a brush (today's was done with a brush instead of my trusty dip pen) I think about the lines of Tor which graced the school's promotional material.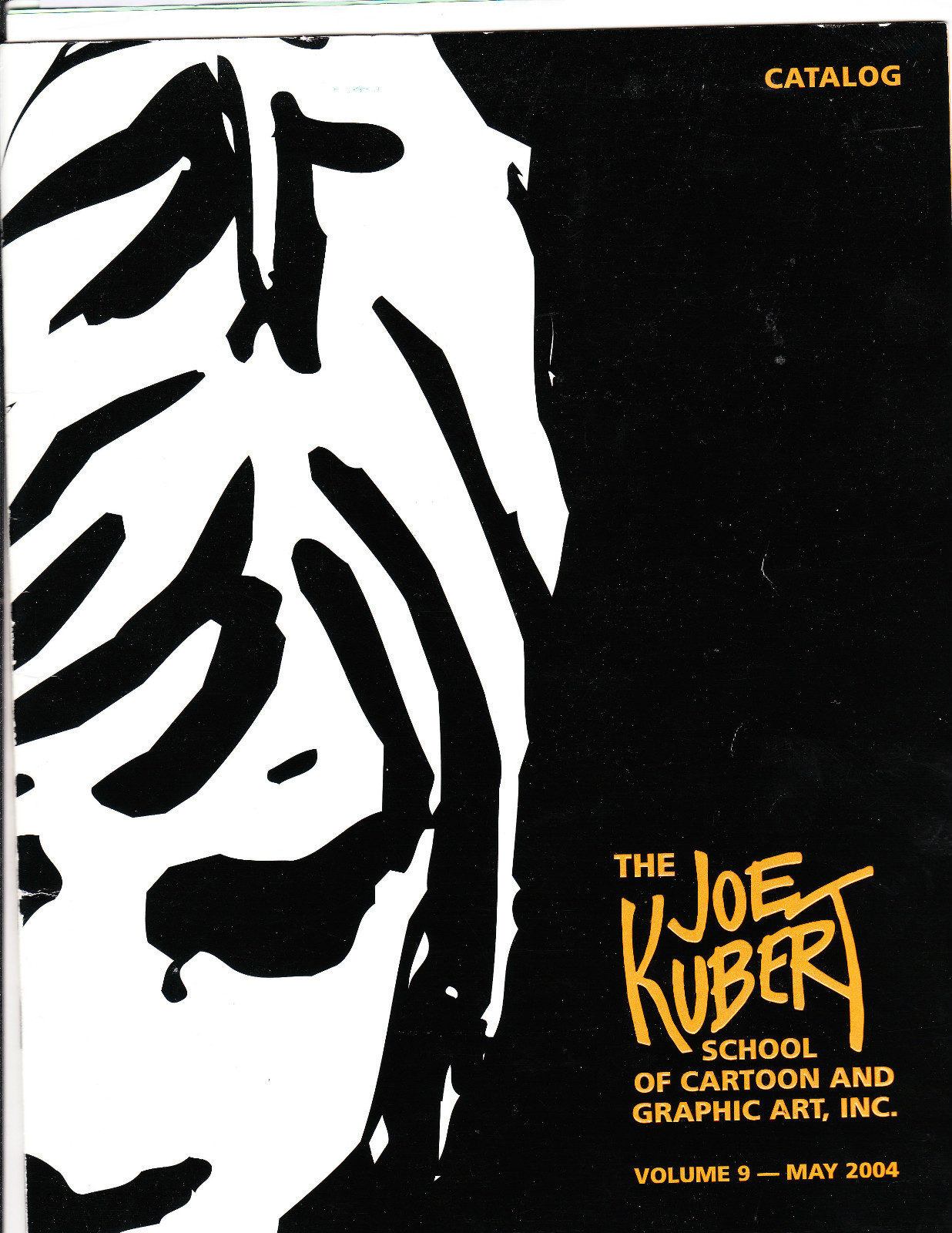 It looked similar to the above image except you could see more of Tor's body.
The fact remains, education is an important part of his legacy. He worked hard to build a school with a curriculum to train the next generation of artists. I hope one day that I leave behind a similar legacy, but instead of one type of art, I hope to have art, literature, and music as my legacy.
Plus he fought Nazis in the same manner I do, in comics. Although Scott Walker has not started on a "final solution", his policies of merging the state with big business makes him no less of a facist than Hitler. And Hitler was the target of Joe Kubert's life work in comics.
Shortly after he was born, his parents, knowing what was in the pipeline for them, fled Poland and came to the United States. Even though Joe Kubert was never old enough to remember Poland, he never forgot the struggles of his parents. He started working in comics when he was about 11 and didn't stop. It wasn't until the 1950s until he made a name for himself and that was drawing Sgt.Rock. To give you an idea, back in his prime, Arnold Schwartzenegger almost played him in a film.
Sgt. Rock fought on the front lines of World War II and it was Joe Kubert that brought him to life.
However, he continued working for PS Magazine, magazine published for the troops and started by the great Will Eisner, and published the graphic novel Yossel. Yossel was another character fighting Nazis.
His legacy was incredible and I hope when I pass on, my legacy can be a fraction of what this man did. I will leave you with a self-portrait he did which someone (it wasn't be) turned into the perfect epitaph.
--------------------------------------------------------------------------------------------------------
Help me get the word out about this comic! If you are reading the comic and ever felt that more of your friends should read this book, then click the link below and allow us to tell your friends about Right About Now as often as you choose by either donating your Twitter or Facebook accounts. We will tell your friends about this comic so you won't have to. Thank you for your support!