Quite slack on the updates, at least once a week.

-------------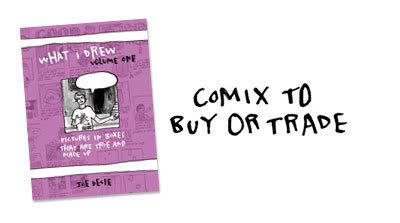 It may look like I was avoiding drawing feet in the strip, but that is not the case. I did infact draw them on the middle panel, they just got blocked out by the speech bubble. If you'd like to see ividence of this head over to my LiveJournal. There's all sorts of pointless stuff over there.
Other comix here.
Add a Comment:

Log In
or
Register
to post a comment! It's free!