STORE
I'm selling Baby-sitters Club graphic novels! I'll personally sign and sketch in the book(s) of your choice.
At the payment stage, there is a box where you can add a note--this is where you can tell me if I should
draw a certain character, as well as whom to make the book out to.
Please note that at the moment, this page is only set up for U.S. orders. If you are elsewhere and would like
to make an order, please email me (goRaina AT yahoo DOT com) for rates, which vary depending on where you need the book sent to.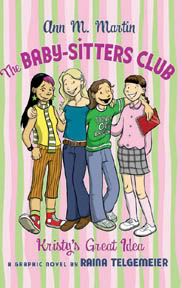 Kristy's Great Idea (Paperback)
$13.00 USD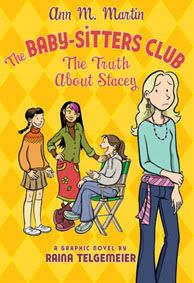 The Truth About Stacey (Paperback)
$13.00 USD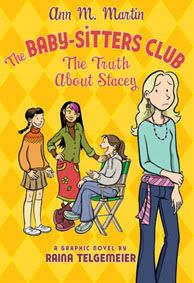 The Truth About Stacey (Hardcover)
$20.00 USD

BSC Buttons (pack of 4)
$2.00 USD