Daily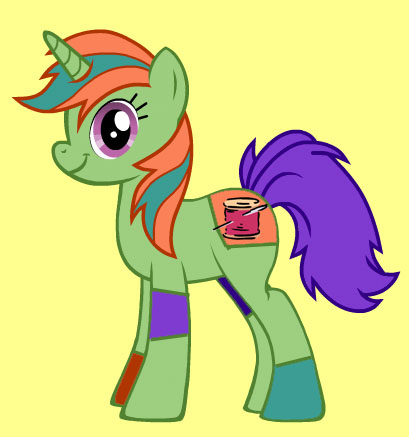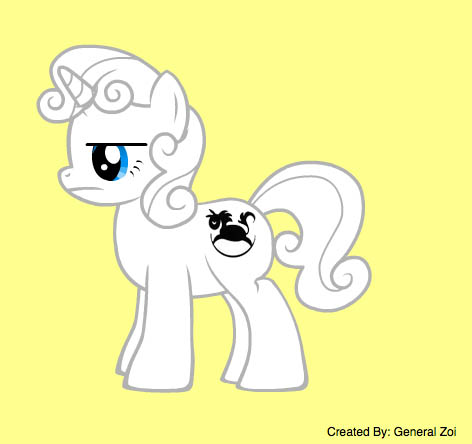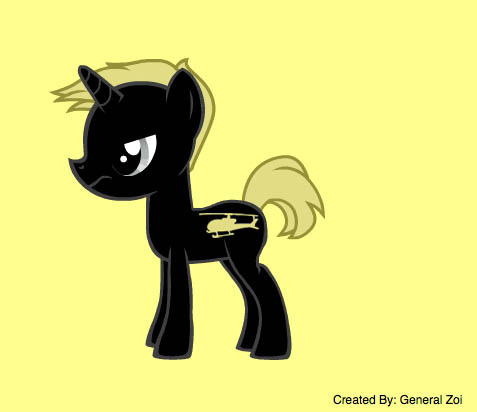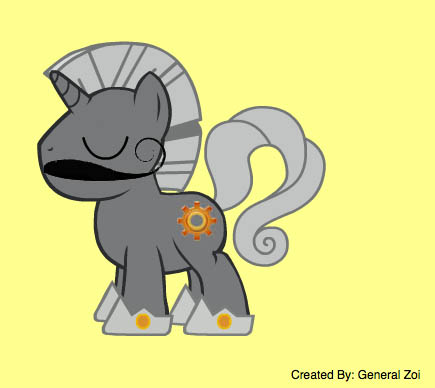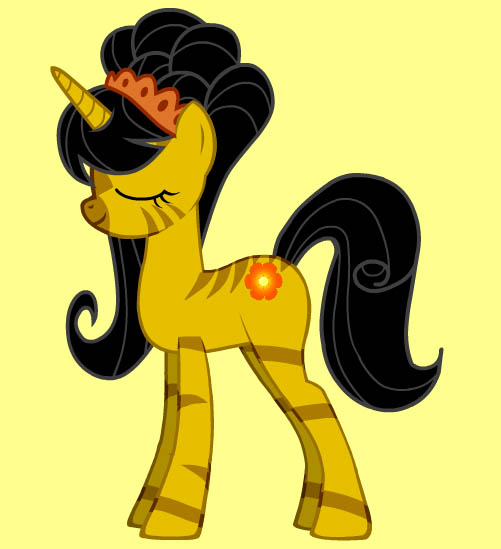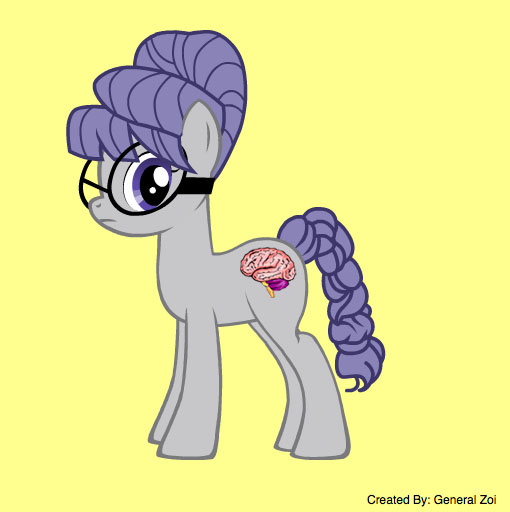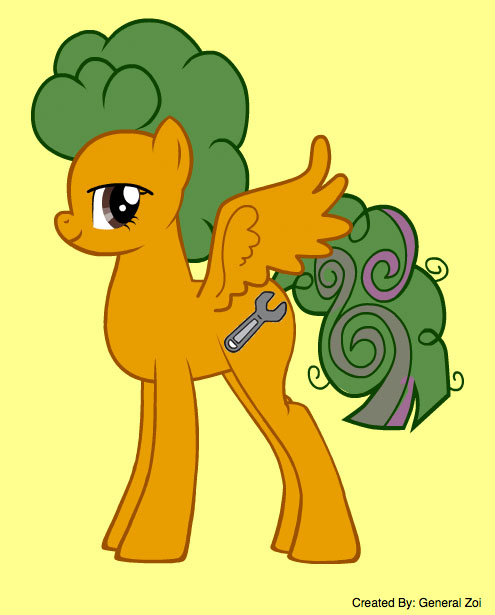 Shaenon: Okay, I admit it. I spent an entire morning making Skin Horse ponies on the Pony Creator. All the ponies except Gavotte were made on the beta version of the Creator, so if I redo them I can add different wings and hats and poses...

Don't judge me.
---
Channing: Oh, I'll judge you, all right. I'll judge you as being TOTALLY GREAT.

Sad to say, I started watching the new MLP:FiM series earlier this year, quite coincidentally watching the pilot episode for the first time on the 2011 Summer Solstice, and if you understand why that means something, then you are just as big a dork as I am. It's... addictive. Like eating Lucky Charms. You know full well it's not that good, and not that good for you, even as you're eating it, but you just can't help yourself and you eat like two bowls.
---
Shaenon: I knew it. Jeff is a brony.
---
Channing: *mutters unintelligibly*
Michael Brewer (
wusemajor
) says:
Hmmm.... Ok, in order we have: Tip, Unity, Sweetheart, Nick, Moustachio, Gavotte, Dr. Lee, and Tigerlily Jones. Is that right?
Cat Bascle (
mage_cat
) says:
I'm strangely weirded out by how much the Dr. Lee pony looks like my pony avatar...
Viktor Dosk (
hugin
) says: Why does Tigerlily Jones have wings, and not Nick? Though all non-human intelligences being unicorns is kind of neat.
Dave Van Domelen (
dvandom
) says: Tip should be made with a male pony head, though. So that it's more obvious his mane and tail represent cross-dressing. Cross-tressing. Whatever. ;)
Kay Gilbert (
kaygilbert
) says:
A pony gathering would make a squeelicious wallpaper.
So It Begins (
soitbegins
) says: EEEEEEEEEEEEE!
James Moar (
dayraven
) says:
I really, really hope the brain on Dr. Lee actually is just a logo.
Ed Gedeon (
eddurd
) says:
(TUNE: "Only The Lonely", Roy Orbison)

(Tip, Sweetheart, Unity too ...
Nick and Gavotte ...
Mou-sta-chi-ooo-ooo ...
Ponies got bronies!
Ponies got bronies!)

Ponies got bronies,
Grown-up men who watch cartoons ...
They and their cronies
Sing those happy, sappy tunes!

Tip has tiara,
Unity sews!
They have this aura,
That no one knows
Whyyyyyyyyy ... these silly shows
Are viewed ... by dudes ...
Ponies got bronies!
Eric Burns (
ericburns
) says: Wait. Nick's not a Pegasus? How does
that
work?
Sam Daniel (
samhdaniel
) says:
The purple one looks a lot like Sarah Palin, but that can't be, because the pony has a brain....
Prodigal (
snakebitcat
) says:
"I really, really hope the brain on Dr. Lee actually is just a logo."
You keep right on thinkin' that...
Michael Bonar (
luffyzoro
) says:
Yeah, Ti should have a male head, and Nick should probably be a pegasus. I love it though.
Shaenon Garrity (
shaenongarrity
) says:
Here's the Narbonic set.
Rodford Smith (
stickmaker
) says:
>James Moar (dayraven) says:
>I really, really hope the brain on Dr. Lee actually is just >a logo.
No, that's her backup brain. That's why she's better than the others at reversing.
Andrew Cole (
andy4hire
) says:
I love, love, LOVE the expression on the Sweetheart pony. More deliciously, deliriously perfect than that, it does not get.
Lathan Kistler (
sonic_scientist
) says:
Shaenon's rules appear to be:Non-human must have horns, mad scientists must have wings and every single one must be awesome (especially Moustachio).
Tyler Wright (
tylgar
) says:
Is it bad that I could recognize instantly who all the ponies should be?
Zorah Oliver (
danadavo
) says:
Check out "Kimono's Townhouse" - all the characters are My Little Ponies, interacting in human ways. The panels are actual photos of the toys with the background sets all real miniatures - but you would swear they could really move! http://www.kimonostownhouse.com/comic/
Dana
Add a Comment:

Log In
or
Register
to post a comment! It's free!
Tooncast this comic on your own website by copying and pasting this code snippet:
<script language="javascript" src="http://www.webcomicsnation.com/tooncast.php?series=skinhorse"></script>